THE STORY OF 2020 ISN'T THE PANDEMIC.
IT'S THE STORY OF COMMUNITY RESILIENCE —
AND THE STORY OF YOUR GENEROSITY.
Jewish institutions were made safer and more secure, so community members can live Jewishly without fear
students and educators took part in new online Holocaust-education courses
WHEN JEWS ACROSS OUR CITY NEEDED HELP, YOU WERE THERE.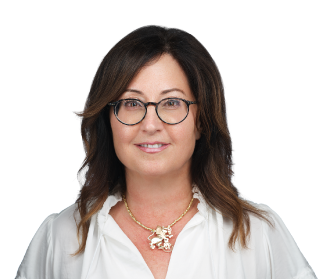 Gail Adelson-Marcovitz
President
Federation CJA
Yair Szlak
Chief Executive Officer
Federation CJA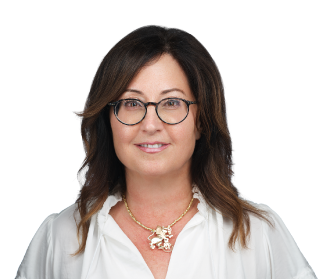 Gail Adelson-Marcovitz
President, Federation CJA
Yair Szlak
Chief Executive Officer, Federation CJA
Gail Adelson-Marcovitz
President
Federation CJA
Yair Szlak
Chief Executive Officer
Federation CJA
YOUR GENEROSITY WAS ESSENTIAL IN 2020
The year 2020 was unlike any other. From the earliest days of the crisis, we witnessed an outpouring of solidarity and generosity. You went above and beyond to help one another. You proved we are truly one Jewish community—a community that came together to make sure that our most vulnerable members were protected.
Thanks to you, we were able to provide kosher meals to those in need, emergency aid to struggling families, vocational training for the growing number of job seekers, and protective gear for frontline workers. Your support ensured that our elderly Holocaust survivors had their most basic needs met, our children did not miss out on Jewish experiences, and our seniors had access to their critical vaccines. Without your generosity, we wouldn't have been able to provide much-needed respite for parents, brighten the day of community members living with disabilities and their families, and help the isolated to feel less lonely.
NO ONE WAS LEFT BEHIND.
This has been the most collaborative effort in recent history, uniting individuals and organizations from every corner of our community. The power of the Montreal Jewish community is the common thread that unites them—made possible thanks to your gift to Federation CJA.
This year more than any other, you truly defined the meaning of community, and demonstrated the central role Federation CJA plays in bringing our community together through strong leadership, working collaboratively, and being there for each other in our time of need.
This report is the story of a community that leaned into each other, even as we kept apart. It is the story of those who overcame adversity—with your help—through Federation CJA.
Thank you.
GAIL ADELSON-MARCOVITZ
President, Federation CJA
YAIR SZLAK, LL.B.
Chief Executive Officer, Federation CJA
$13,565,091 (31%)
Strengthening Jewish Identity*
$12,611,494 (29%)
Fighting Poverty & Improving Well-Being
$9,092,778 (21%)
Strengthening Jewish Education
$4,345,177 (10%)
Building Connections with Israel & Supporting Global Jewish Communities in Need
$4,045,805 (9%)
Combatting Antisemitism, Strengthening Community Security and Advocacy
* An additional $1,215,000 has been allocated to local Jewish sleepaway and day camps for the summer of 2021.
Your donations have an impact far and wide. Navigate the map below to see your impact, and click here for a full list of the organizations you've helped this year.